Our Facilities
The original two story 67,000 square foot brick building was built as the City of Buffalo's first Police Garage in the early 1900's. General Electric purchased the facility in the late 1930's and remained here until it was purchased by Compressed Air Components in 1967.
In 2007 Secondary Services added 8,000 square feet of high bay, 2 new engineered Wheelabrator blast rooms, a 34' by 14' by 14' paint booth and overhead cranes. A second addition in 2015 increased our high bay area by another 5,000 square feet.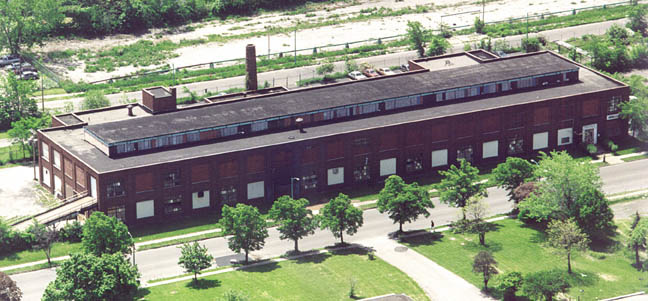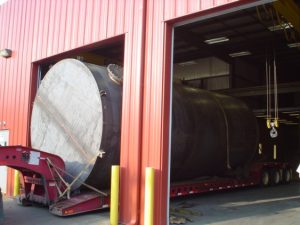 Our facilities now include 4 engineered blast rooms, 2 open face and 2 enclosed paint booths, 20-ton crane capacity, a paint conveyor line with 200 lb./hook carrying capacity, 1 truck height and 5 grade level docks and a fully integrated MRP system with digital displays and bar code scanning of all routing steps at each work center.
Compressed Air Quality
Secondary Services utilizes a state of the art compressed air system that provides dry, oil free air 24 hours per day, 7 days per week. Multiple electric compressors with after coolers, a 1000 CFM twin tower desiccant air dryer and a quality control system that meets SSPC requirements for monitoring compressed air, are all designed to satisfy the most meticulous requirements. With daily checks for oil content and dew point levels that run consistently between -25 and -50 degrees, blast integrity and paint quality is never in question.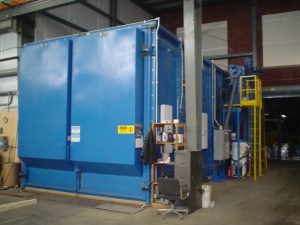 An SSPC QP3 Certified Facility Meeting OEM, DOT, DOD & Military Specifications